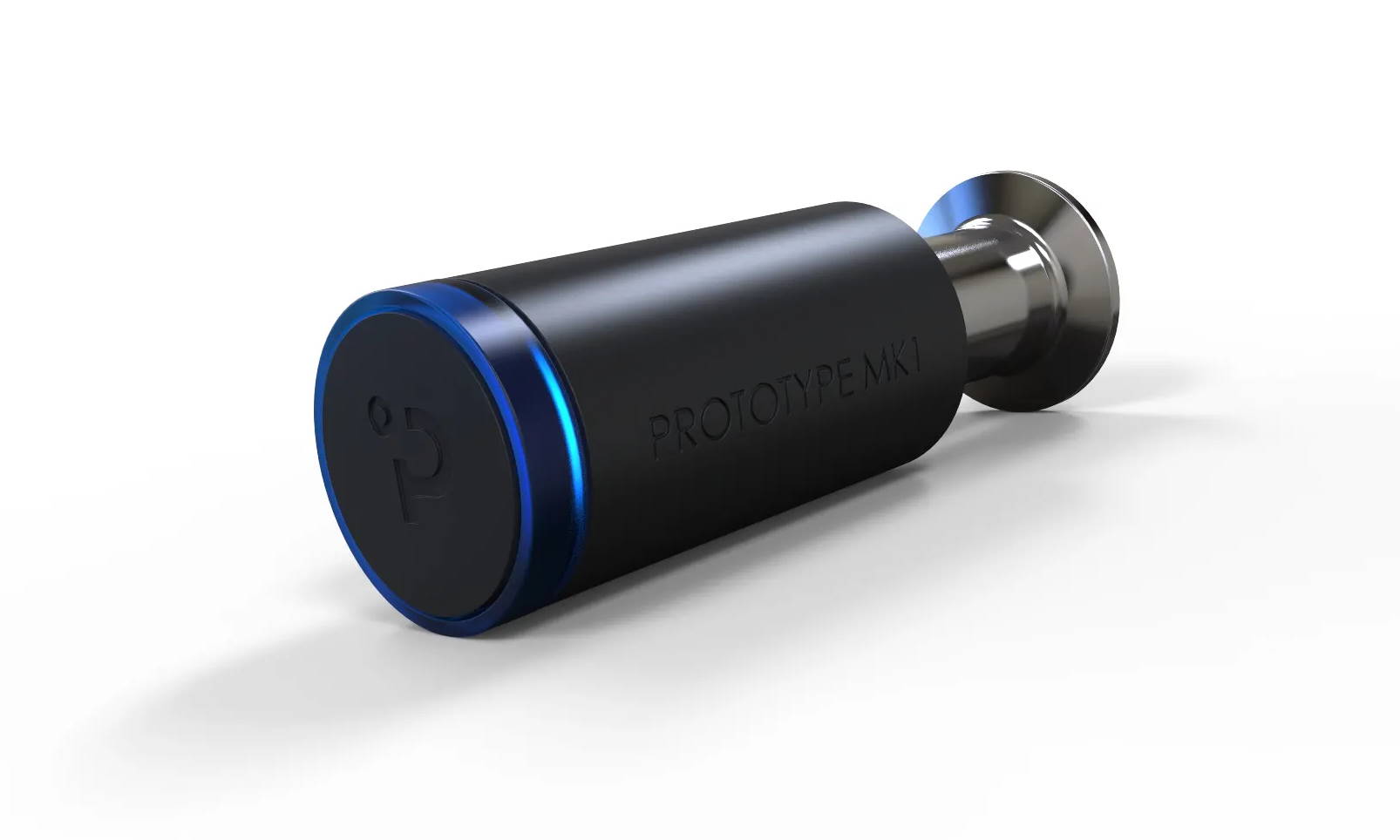 WIRELESS PRESSURE SENSORS FOR BREWING
Get better control and access real-time data from anywhere.
The Wireless pressure sensor fits most fermenters designed for fermentation under pressure.
If the pressure deviates from your previously set values, you will be notified with a push notification.
Combines the real-time pressure of your fermenter with the temperature, and calculates the level of dissolved CO2 in the beer.
Wireless pressure sensors in brewing
---
The PLAATO Wireless Pressure sensor can be used throughout your brewing setup. Each sensor is connected to the PLAATO-cloud through WiFi, and is accessible on either iOS, Android or Web.
Functionality for the Plaato Pressure includes:
Fermentation under pressure

Monitoring the pressure of regulators

Protection against over- or under-carbonation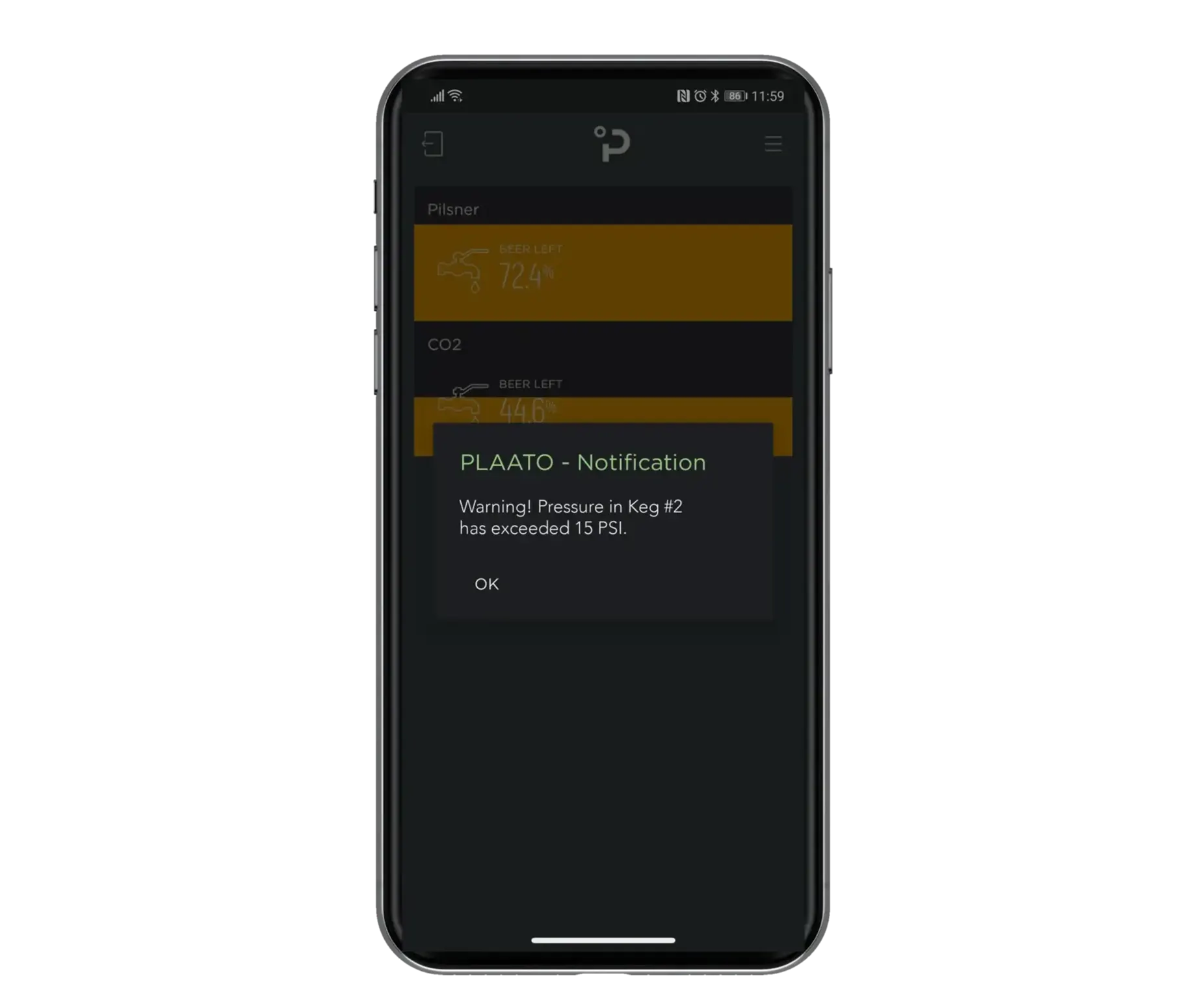 ---
High-quality, industrial quality pressure sensors made of SS316L
provides excellent repeatability and accuracy.
Description
PLAATO Pressure Sensor is a Plug & Play, multi-purpose, wireless Pressure sensor made of 316L Stainless Steel with industrial accuracy.
The sensor is highly versatile and fits most fermenters.
Pressure range: 0-10 bar (0-145PSI)

Operating Temperature: -25°C to 85°C (-13°F to 185°F)

Accuracy: ± 0.5 %FS

Real-time Pressure Data

Wireless technology: WiFi

Excellent long-term stability
Threaded connection

USB-powered

304L Stainless Steel

Historical Data

Custom Push-Notifications

High Overpressure Rating
Available on All Platforms
---
Want to join the pilot testing?
---
Sign up below to be part of the limited pilot trials of the PLAATO Pressure sensor